Armadillo facts
Armadillos are small to medium-sized mammals. They are found in the southern United States, Mexico, and Central and South America. Most armadillos have a hard shell of bone that protects them from predators and the elements, but not all armadillos have this type of armor.
In the United States, there are nine species of armadillos. The nine-banded armadillo is the species most often found in the United States.
So, what do these unique creatures eat?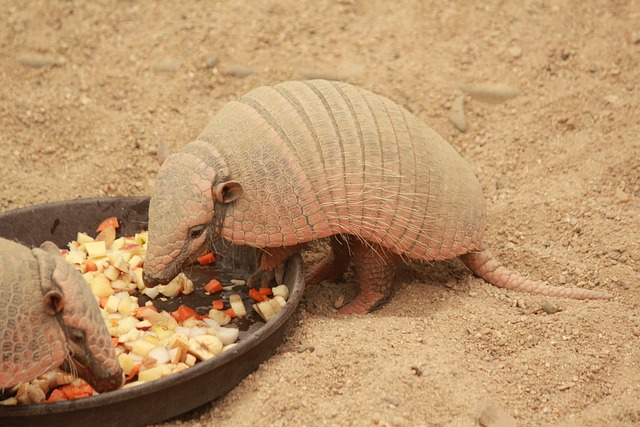 The diet of armadillos: what do they eat?
Armadillos are nocturnal animals and are usually active and hunt for food at night. Their long tongues help them to capture their prey.
Insects: the mainstay of the armadillo diet
Armadillos are primarily insectivores but also consume grubs, invertebrates, and small vertebrates. Their diet is comparable to that of hedgehogs!
Plants: armadillos are not just opportunistic feeders
Armadillos have a low metabolic rate, which means they need to eat less food than other mammals of the same size. They can also survive on various plant materials, including fruit and vegetables.
Other animals: what else do armadillos eat?
In captivity, armadillos can be fed a diet of ground beef, fruits, and vegetables. It is important to provide them with a well-rounded diet that includes all the nutrients they need to stay healthy.