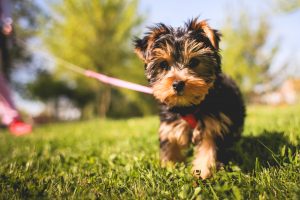 There is no question about it – we all want our pets to be taken care of and as happy as possible. And for that reason you need to learn how to keep your pets safe.
Especially in the warmer months, the wild animals around you can be a source of accidents for your pets. Due to heat and overall warmer weather, many animals have to expand their territories to find enough food and water in particular to take care of themselves and their offspring. Scarcity of water as a direct result of summer droughts brings suffering and stress to wild animals. And these animals are now more likely than ever to come into proximity of our houses and back yards and that can lead to frictions between them and your pets.
During the summer months you will see more news stories about pets and even people getting attacked by wild animals because they simply got too close to them or tried to interact with them.
[ad type="responsive" align="left" ]
So our number one recommendation to avoid conflicts is to keep your distance and do not let your pets get too close to wild animals either. Remember to keep your dogs on a leash and enjoy wildlife from a distance. Besides preventing a physical attack, you also keep yourself and your animals from contracting a disease like rabies or distemper.
Even wild animals considered harmless can seriously hurt you, your children or your pet when they feel threatened or challenged by you.
And almost any wild animal attack on you or your pet can be prevented if you just respect their need for space.
We hope you will find these tips useful! Should you have any other tips on how to keep your pets safe in the summer time feel free to share them down below.
(Photo by: © Viktor Hanacek @Picjumbo  )