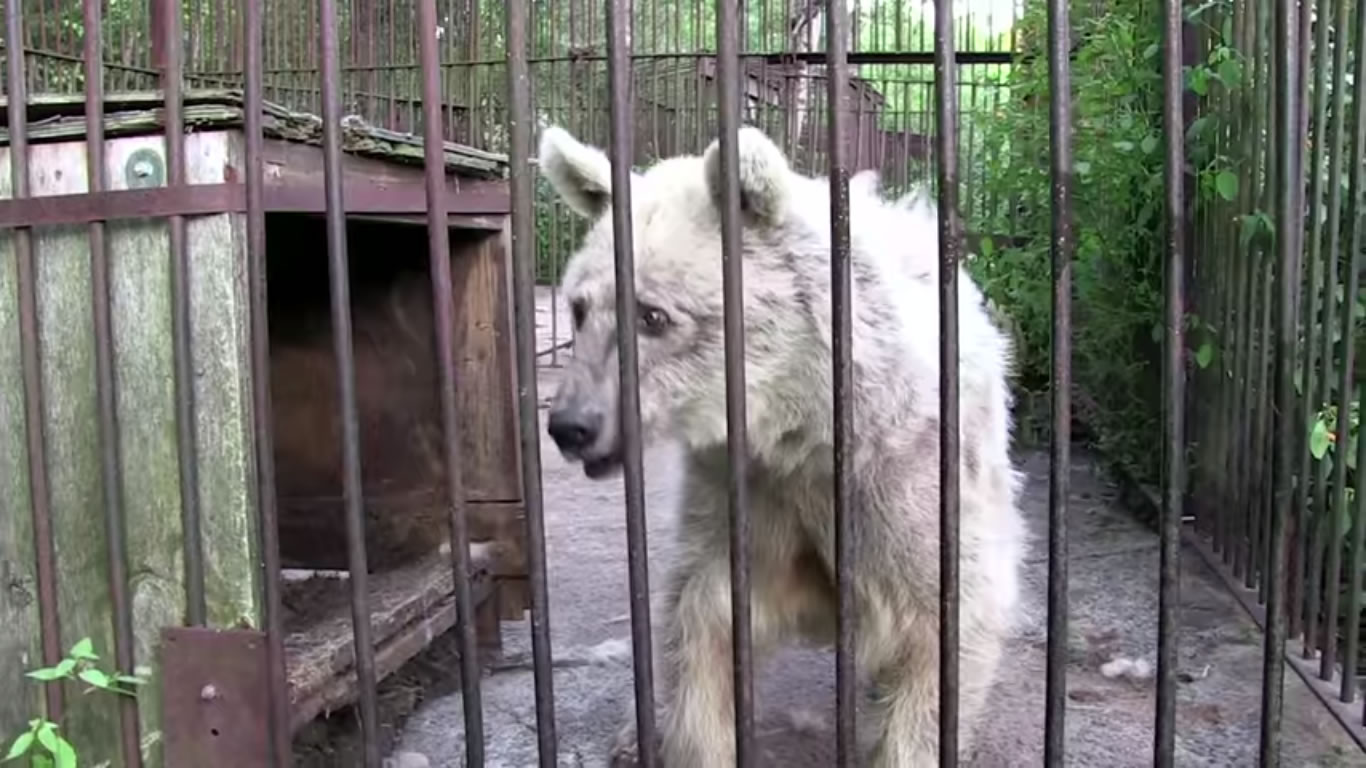 Fifi the bear was in captivity for 30 years. It was in a cage with a concrete slab for 20 years and finally was transferred by The Wild Animal Sanctuary to a facility in Colorado.
[ad size="skyscraper" align="right" ]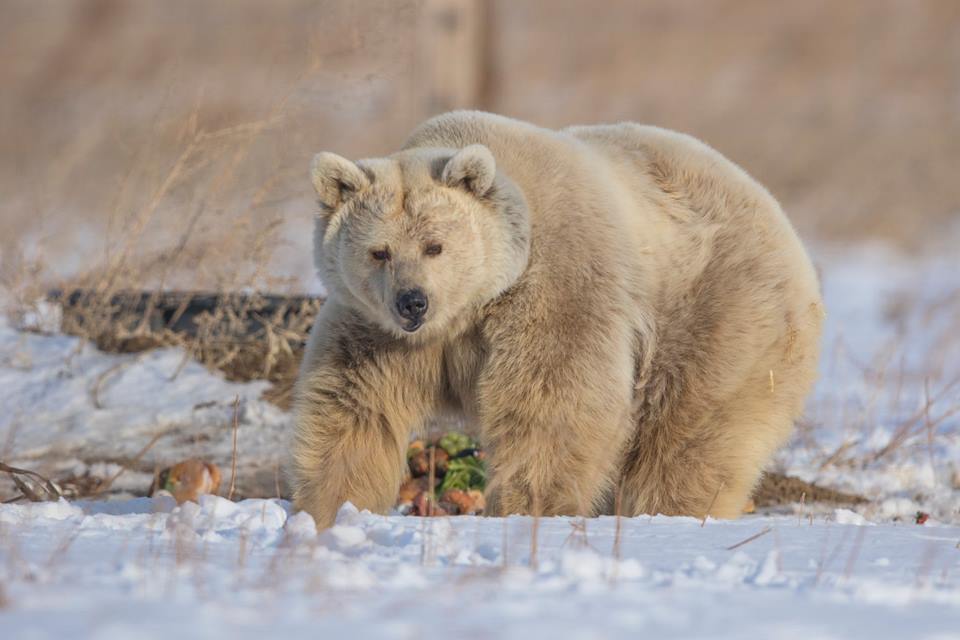 In just Five months the poor bear is now in much better shape.
Too bad nobody did it 20 years ago.
In this video you can the see bear impressive transformation.
Source and photos by TheWildAnimalSanctuary.